Hyundai Ioniq Named a 2018 Green Car of the Year® Finalist by Green Car Journal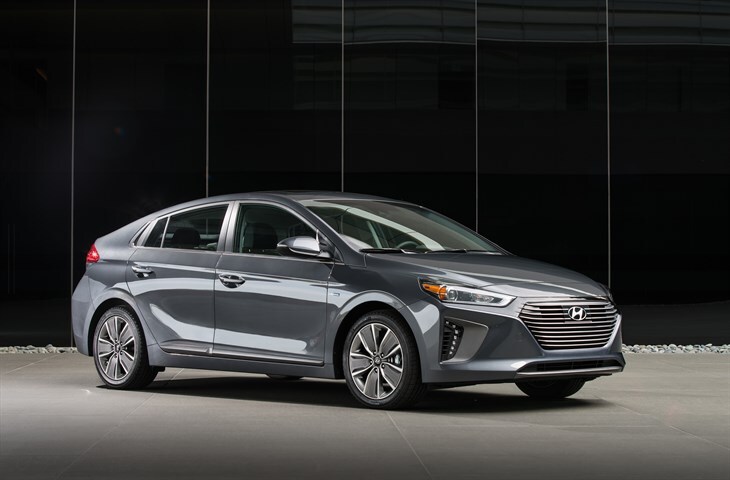 October 23, 2017 - The Hyundai Ioniq has been named a Green Car of the Year® finalist by the Green Car Journal. The Ioniq was recognized as a finalist among four other vehicles in this highly competitive eco-focused segment. The winner will be revealed in the Technology Pavilion at the Los Angeles Convention Center on Thursday, November 30, at 8 a.m. Pacific Time along with other green transportation announcements.


Hyundai Motor Announces New Rear Occupant Alert Reducing Child Heat Hazards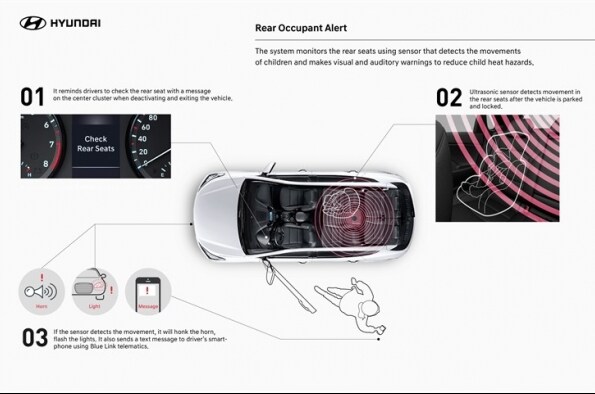 October 3, 2017 -  Hyundai Motor showcased a Rear Occupant Alert system in a video today. The system monitors the rear seats using an ultrasonic sensor that helps to detect the movements of children. The system first reminds drivers to check the rear seats when exiting the vehicle with a message on the center instrument cluster display. If the system detects movement in the rear seats after the driver leaves the vehicle it will honk the horn, flash the lights and send a Blue Link alert to the driver's smartphone via Hyundai's Blue Link connected car system. In addition to being forgotten in the car, tragedies have also occurred in cases where children accidentally lock themselves in a car. To prevent issues like these, the rear occupant alert technology will be adopted in future 2019 model year Hyundai vehicles.


Hyundai Motor America Adds "Charging Century" of More Than 100 Charging Locations to Headquarters in Southern California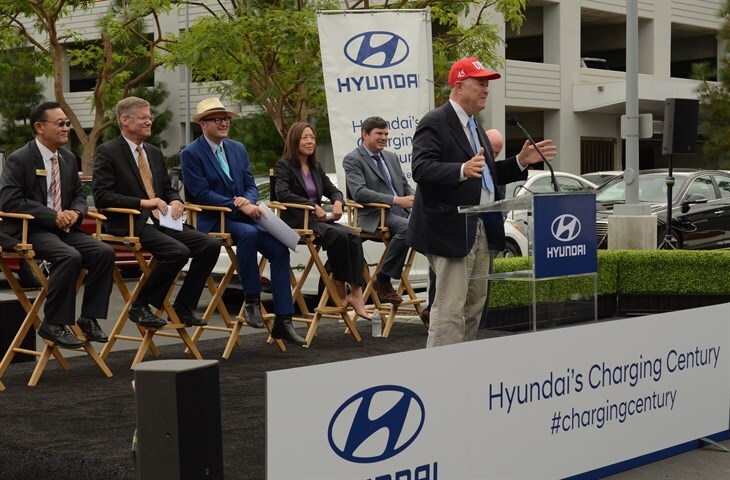 September 21, 2017 -  Today, Hyundai Motor America officially opened its "Charging Century" of more than 100 convenient, level-two charging locations to its employee work force. These innovative and efficient new chargers allow Hyundai's employees driving Ioniq Electric, Plug-in Hybrid and Sonata Plug-in Hybrid vehicles to conveniently recharge their vehicles at Hyundai Motor America's new gold LEED-certified modern building, minimizing local fossil-fuel-based emissions during their weekly commutes. Hyundai refers to its headquarters as "The Headquarters of Better" in keeping with the overall direction for the innovative automotive brand.


Hyundai Elantra Tops Segment in J.D. Power Tech-Experience Study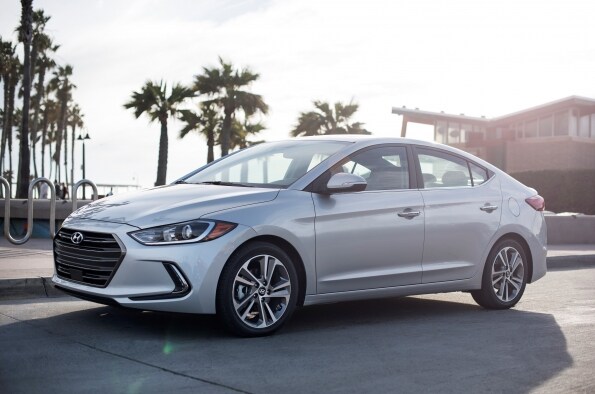 September 18, 2017 -  The J.D. Power 2017 U.S. Tech Experience Index StudySM, named the 2017 Hyundai Elantra highest in overall owner experience with vehicle technology in the compact segment. The study measures owner experience for usage and interaction with driver-centric vehicle technology. The Elantra outperformed the competition in its segment, ranking highest in entertainment, connectivity and smartphone mirroring, as well as scoring high in collision protection and driving assistance.


Hyundai's Response to Hurricane Harvey and Irma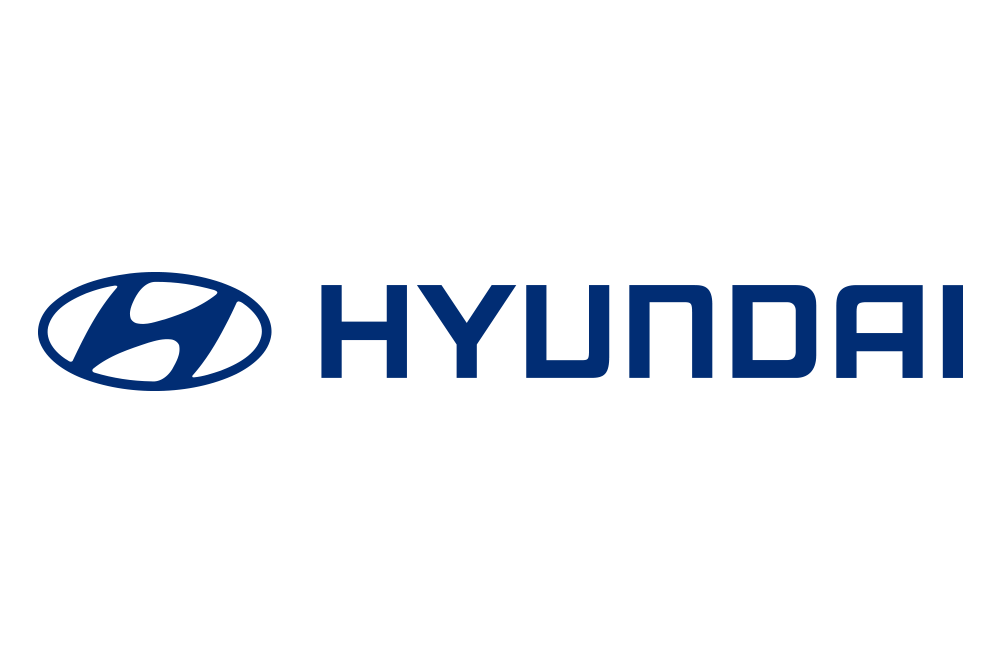 Hyundai Motor America donated $300,000 to the American Red Cross in the wake of the devastation in the states of Texas and Florida.
Hyundai Hope On Wheels donated $200,000 to five Texas-area children's hospitals. This donation was made to each hospital's pediatric oncology program to assist with patient needs resulting from the superstorm.
Hyundai marked its 3-millionth Elantra sold in the U.S. by honoring the achievement of one brave individual in Baytown, Texas, a city near Houston severely impacted by flooding caused by Hurricane Harvey, with an all-new 2018 Elantra.
Hyundai launched a disaster relief program that provides a $750 discount on all 2017-2018 Hyundai models for customers who had a vehicle damaged in either hurricane. This incentive is effective in all states as some impacted people may have been in Houston or Florida on business or vacation. It can also be combined with other offers. Customer must provide a letter from their insurance company clearly identifying the vehicle make and model, amount of damage incurred and proof damage was a result of the hurricanes. Effective through January 2, 2018.
Participating Hyundai dealers in the impacted areas of Texas and Florida are offering customers complimentary multi-point vehicle inspections and Quaker State oil changes, including a Hyundai oil filter, to ensure vehicles potentially damaged by flooding are safe to drive. Program is active from September 25, 2017 to November 30, 2017 and applies to Hyundai vehicles purchased in the last five years.
Hyundai Capital America (captive finance for Hyundai) is offering payment relief solutions, including payment extensions, redirection of billing statements and arranging for phone or on-line payments free of charge.


Hyundai Tackles Another NFL Season by Driving the 2017 Kickoff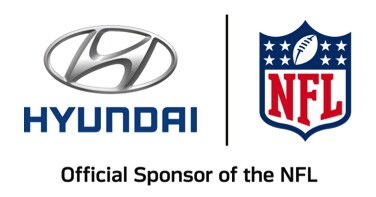 September 6, 2017 -  The wait is almost over, the first kickoff of the 2017 NFL season is just two days away and Hyundai has suited up to give fans an even better experience. Entering its third season as an official sponsor of the National Football League (NFL) and the presenting sponsor of the 2017 Kickoff, Hyundai will tackle the first game with immersive fan interaction and creative content. The Kickoff activities will be the opening drive of Hyundai's season-long campaign to help NFL fans have a better experience with the game they love.


Hyundai Hope on Wheels to Award 40 Research Grants During Nationwide Tour in Honor of National Childhood Cancer Awareness Month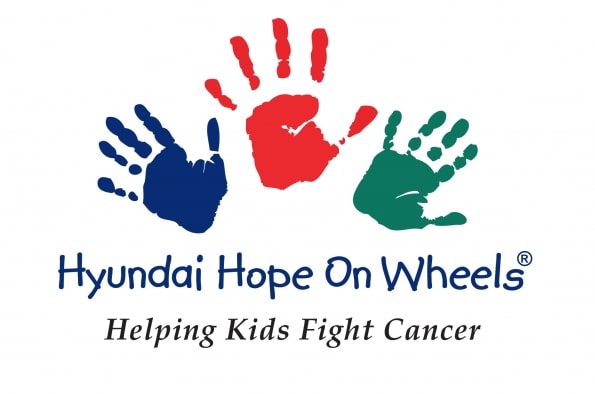 September 1, 2017 -  Hyundai Hope On Wheels®, a nonprofit organization supported by Hyundai Motor America and its more than 830 dealers, today launched its annual campaign in honor of National Childhood Cancer Awareness Month.
Throughout the month of September, Hope On Wheels will award 40 research grants to children's hospitals across the country, adding $8.5 million in critical funds to the field of pediatric cancer research. Since joining the fight against pediatric cancer in 1998, Hyundai has funded over 840 research projects totaling more than $130 million.


2018 Hyundai Sonata Earns 2017 IIHS Top Safety Pick+ Award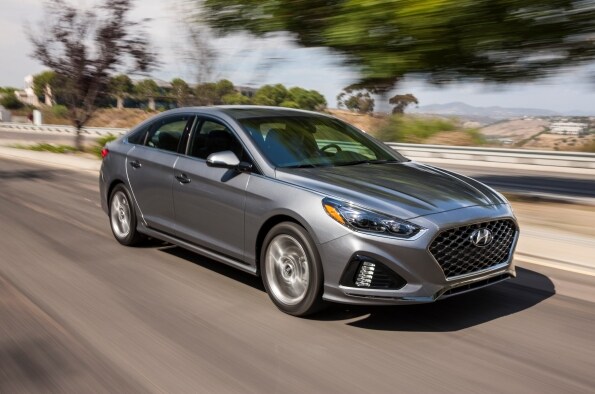 August 30, 2017 - In one of the industry's most demanding vehicle tests, the 2018 Hyundai Sonata earned the Insurance Institute of Highway Safety's highest accolade for safety, receiving a 2017 TOP SAFETY PICK+ award when equipped with optional front crash prevention and dynamic bending headlights. The IIHS TOP SAFETY PICK+ award helps consumers select vehicles that offer the highest level of crash protection.


Hyundai Elantra Named Best Car for Teens by U.S. News & World Report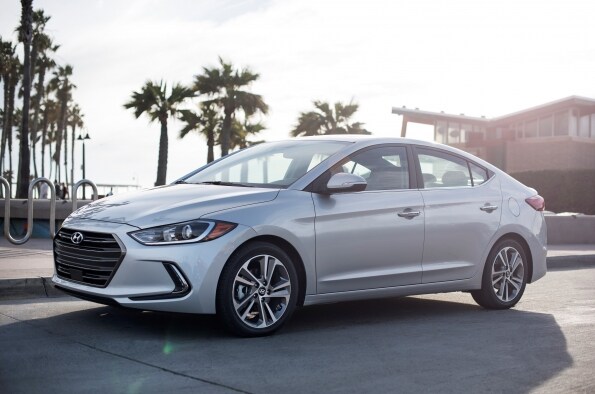 August 23, 2017 - The 2017 Hyundai Elantra has earned a spot on U.S. News & World Report's "Best New Cars for Teens" list. In the crowded sedan market, the Elantra stands out for its advanced safety and driver assistance features, which keep teens safe.


Hyundai Motor's Next-Gen Fuel Cell SUV Promises Range and Style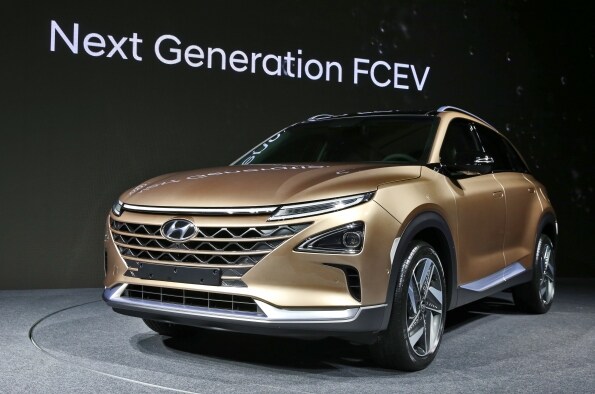 August 17, 2017 - Hyundai Motor has offered an early glimpse of its next generation fuel cell vehicle, well ahead of the hydrogen-powered SUV's official launch early next year. At a special preview event held in Seoul, the near-production-ready version exhibited its impressive capabilities while revealing its futuristic design. The yet-to-be-named model embodies Hyundai Motor's commitment to a new era for advanced eco-friendly vehicle development.


Hyundai Sonata and Elantra GT Named Finalists in the 2017 International Design Excellence Awards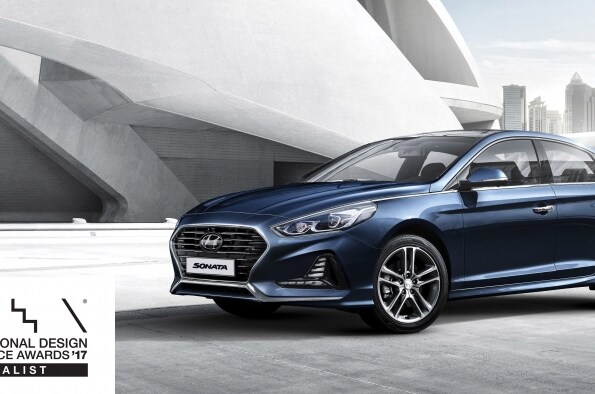 June 28, 2017 -Hyundai's 2018 Sonata and Elantra GT have been recognized as finalists in the 2017 International Design Excellence Awards® (IDEA) by the Industrial Designers Society of America (IDSA) for their striking and bold design. IDEA highlights outstanding and unique design in a wide range of categories such as transportation and sporting goods.


HYUNDAI IONIQ WINS 2017 GREEN GOOD DESIGN AWARD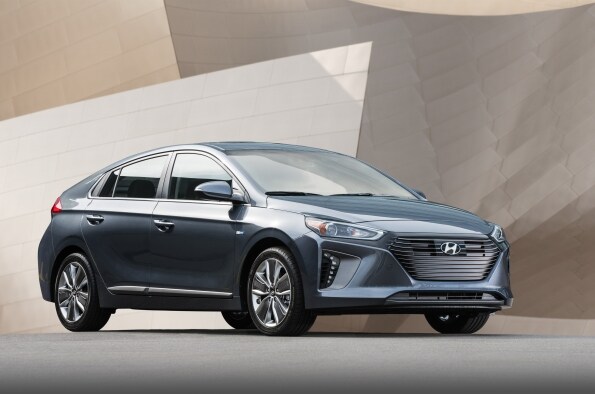 June 19, 2017 - Driving the most fuel efficient vehicle in America doesn't mean you have to compromise on its appearance as the 2017 Hyundai Ioniq received the 2017 Green Good Design Award™ from the Chicago Athenaeum: Museum of Architecture and Design and the European Centre for Architecture Art Design and Urban Studies. The Green Good Design Awards™ celebrate important examples of sustainable designs and provide awareness on what companies are designing and producing to make the most positive impact on the environment.


Kona: World Premiere of an Urban SUV for Active Lifestyles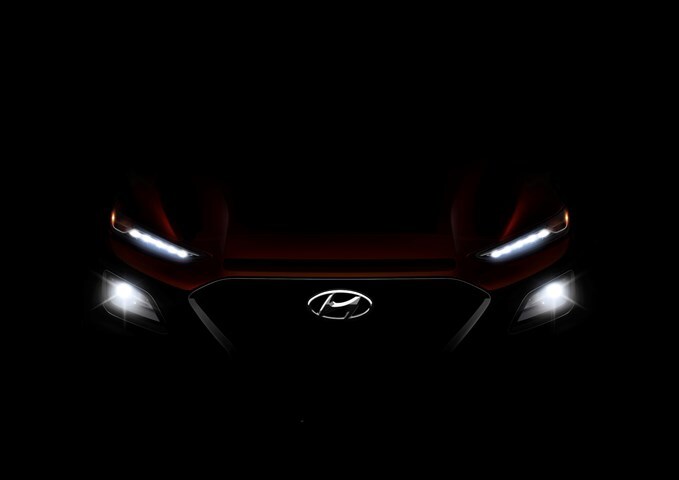 June 13, 2017 - Hyundai Motor has unveiled the latest vehicle in its expanding line-up of stylish SUVs, the Kona compact SUV. With a strong, impactful design and uncompromised individuality, the Kona is designed to appeal to modern customers with active lifestyles.


HYUNDAI SONATA NAMED BEST SEDAN ON PARENTS MAGAZINE AND EDMUNDS LIST OF 10 BEST FAMILY CARS OF 2017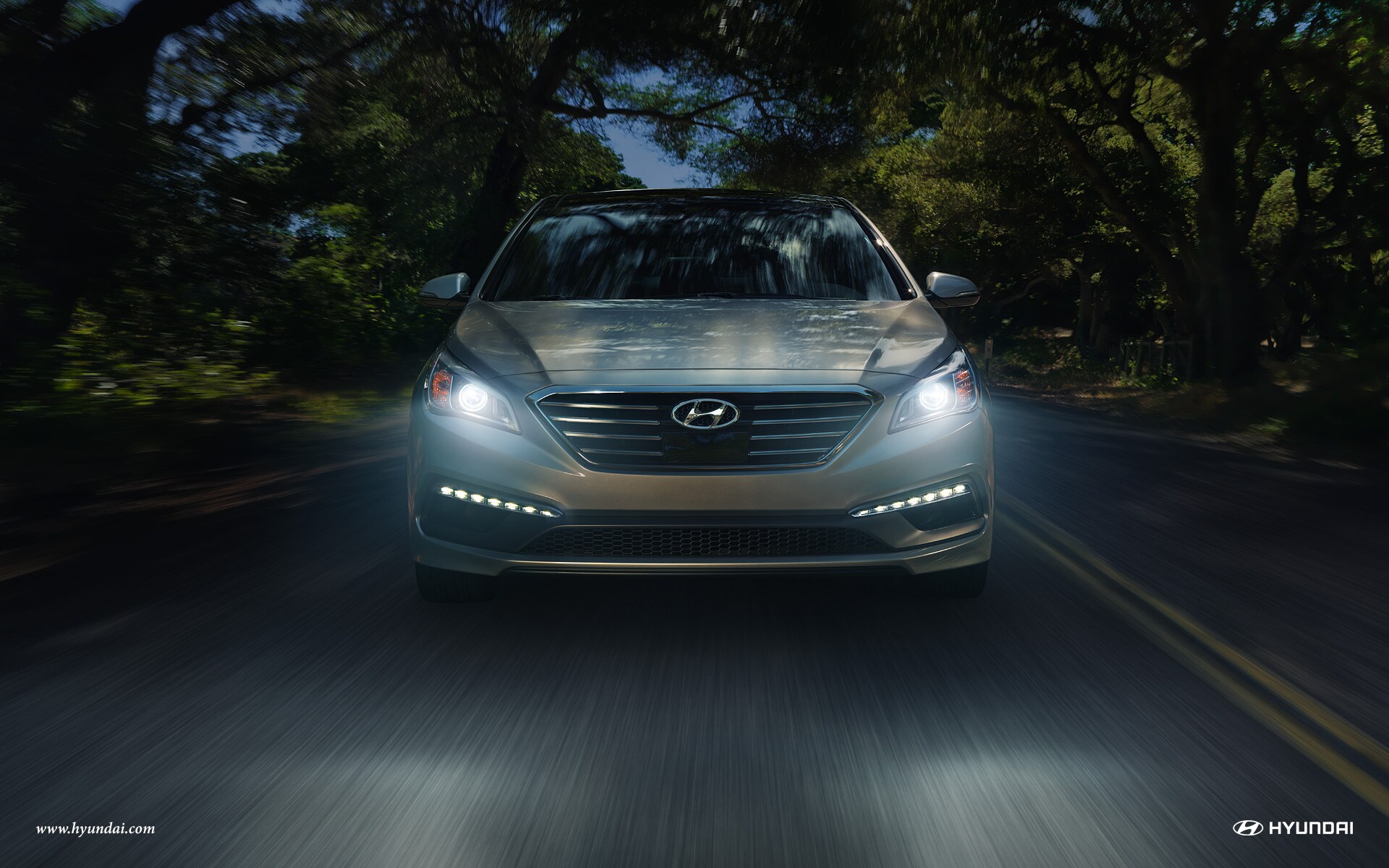 June 7, 2017 - Among a crowded field of vehicles seeking to cater to drivers' need to transport their loved ones, Hyundai's 2017 Sonata has been named the Best Sedan by Parents Magazine and Edmunds on their 10th annual list of 10 Best Family Cars.